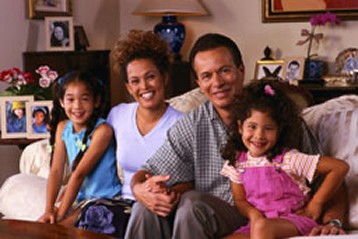 Are you and your partner not communicating as well as you would like? Do you want to save your relationship or your marriage? If so, marriage counseling or couples' counseling is an excellent choice for you. Whether you're married or not, gay or straight, most people face problems with their relationships at some point. As you and your partner come together for therapy, you can learn things about your partnership, companion and even yourself that you never expected. This will result in better understanding and communication, which can only lead to a better relationship. Through couples' counseling, you will learn to view your desires and needs in a new way, which will help you alter your behavior in order to reach a higher level of contentment. You will also learn the skills to reach straightforward and respectful communication, which will result in fewer arguments and an increase in conversations that are more thoughtful. Past issues will be straightened out and focus will be directed on the present. Often, individual sessions are just as important as combined sessions to enable you to work out your individual issues.

How can marriage counseling or couples counseling help my relationship?

Every couple has their disagreements. The way these disputes are handled can define the health of a relationship. Rather than allowing conflicts to override your love for one another, seeking counseling can teach you to efficiently communicate without escalating each difference into an all-out war.
Relationship counseling helps the couple conquer obstacles that prevent intimacy. It helps resolve conflicts, enhances communication skills and improves relationships. In relationship counseling, people learn how to communicate more efficiently, how to respond to situations rather than react and how to discuss differences rather than engage battles. While it is better if both members of the relationship participate in the counseling, growth can often be made even if one person begins treatment.

Frequent issues that couples therapy can help fix include:
Anger issues

Blended family/step-family problems

Boredom/lack of variety

Career/work conflicts

Communication difficulties

Conflicting values

Cultural differences

Decreased fun in the relationship

Domestic conflict/frequent fighting

Emotional/physical abuse

Financial conflicts

Infidelity problems

Internet addiction

Intimacy problems

Issues about recreation time/time spent out of the house

Lack of affection

Lack of mutual respect

Loss of love and affection

Overall decreased satisfaction within the relationship

Parenting issues

Power/control problems

Pornography addiction

Religious differences

Sexual issues
How can marriage counseling, couples counseling, relationship counseling and pre-marital counseling help me learn to communicate more effectively?

Your ability to remain interested and emotionally invested in your partner's needs as you each deal with relationship and communication difficulties can define the fulfillment and solidity of your relationship.
A knowledgeable couple's counselor can assist you and your partner in constructing a secure and responsive relationship, untangling your dysfunctional behavioral habits and arranging and processing your internal emotional experience. This will result in you and your partner can expressing yourself more effectively, releasing psychologically to each other and learning communication skills. The key to effective communication is to develop good listening skills. When each person in the couple begins to truly listen to their partner, effective communication will begin. This will lead to a renewal of affection, love and commitment.

What are signs that my marriage or relationship is in trouble?

Problems with our partners can be the most exasperating issues we have to face, leaving us feeling frustrated, weighed down, and despondent and alone. Symptoms of a relationship in trouble can consist of one or more of the following:
Addictions (including alcohol/drug abuse, gambling, internet affairs, internet addiction, pornography addiction, addiction to strip clubs)

Blended families and stepfamily problems

Career/Work conflicts

Frequent fighting

Inability to communicate

Infidelity/Affairs

Intimacy problems

Parenting issues

Power/Control Problems
When your relationship suffers, you may tend to stay and endure the pain, suffering in silence. You may escape to a different partner, eager to escape your problems. Unfortunately, neither of these techniques is very successful. Staying in a bad relationship without attempting to improve it seldom has a positive result. When we change partners, we frequently find that we replicate the negative patterns all over again.

What can I expect during my marriage counseling, couples counseling, pre-marital counseling or relationship counseling session?

In marriage therapy and couples' counseling the marriage therapist redirect you and your partner on the path toward building a secure and receptive connection and help you to identify recurring negative behavioral patterns and the feelings that lie beneath them. The therapist provides a safe atmosphere to help each partner express those feelings and to enhance listening and acceptance between partners. In relationship counseling the focus of the counseling is on the relationship; the relationship is the patient, not the individuals. During relationship counseling, a lot of attention is paid to how each party responds to a variety of issues affecting the couple. There is no correct or incorrect way to respond. Some responses, however, are more effective than others. Some responses work for the relationship and some do not. These are all issues to discuss during the counseling sessions. Sometimes, it is necessary for individual coaching or therapy to take place. The therapist's role is to help the couple address how they have become trapped in dysfunctional patterns that have harmed the relationship and how they can build on their own resources to reconnect.
Marriage counselors, couples counselors, pre-marital counselors, and relationship counselors are also trained to help couples with special issues including:
Addictions

Depression

Infidelity

Intimacy issues

Parenting concerns

Religious difference

Sexual problems

Substance abuse

Violence
It is important for couples experiencing stress to seek psychotherapy or counseling services as soon as possible from a licensed psychologist, clinical social worker, psychotherapist, marriage counselor, marriage therapist, couples counselor or pre-marital counselor. In a confidential, supportive, non-judgmental atmosphere, psychotherapy or counseling can help the couple to gain awareness, achieve positive behavioral change, and improve their relationship. The sooner the issues are addressed, the sooner the relationship or marriage can become vibrant, alive, solid, healthy and joyous.
If you or someone you know is suffering from marriage or relationship stress and you would like more information about treatment for marriage and couple issues, want to discuss your specific needs or make an appointment, call our office today to speak to someone. We have licensed psychologists, psychotherapists, psychiatrists, counselors, clinical social workers, and psychiatric nurse practitioners qualified and experienced in effectively treating relationship issues and we can help suggest the marriage counselor or couples therapist that best meets your needs. Come to Advanced Counseling & Psychotherapy for compassionate family counseling, marital & couples counseling and relationship counseling. Contact our professional therapist today for more information.